sales repairs notions and fabric
AT YOUR SERVICE FAMILY OWNED AND OPERATED
LOCATED


AT


11
25 N. 2nd ST.
EL CAJON CA.92021
PHONE #619-447-3244
E-MAIL indsewing@yahoo.com


store hours open




MONDAY THRU FRIDAY
9:00am TO 6:00pm
saturdays 10:00am TO 4:00pm
closed sundays


CALL FOR APPOINTMENTS
come learn from the best



NEW DATES




OCTOBER 3rd & 4th



come have fun!!
looking forward on seeing you there.
COME AND GET ALL YOUR SEWING ACCESSORIES
NEEDLES,BOBBINS,MACHINE PARTS, OIL, AND MANY MORE,SHOP FOR BATTING,STABILIZERS,AND DON'T FORGET YOUR EMBROIDERY
DESIGN FROM YOUR FAVORITE DIGITIZING COMPANY
BRING YOUR USB FLASH DRIVE OR PURCHASE ONE FROM US AND WE WILL BE GLAD TO DOWNLOAD THEM FOR YOU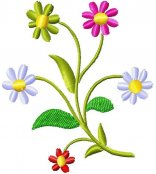 CHOOSE FROM YOUR FAVORITE BRANDS
FLORIANI,MADEIRA,ROBINSON ANTON,GUTERMANN,METROSENE,
AND MAXI-LOCK.

NEW


COME SEE OUR GROWING SELECTION OF FABRIC


ELASTIC
1/8" CORD ELASTIC BLACK/WHITE
1/4" FLAT ELASTIC BLACK/WHITE


FOR REPAIRS BRING YOUR MACHINE IN
AND
WE WILL TAKE CARE OF THE REST
INDUSTRIAL AND DOMESTIC SERVICE
AVAILABLE